Aborto. Pro Vita Famiglia: Decisione choc del Tar, conferma censura politica del Comune di Roma contro nostri manifesti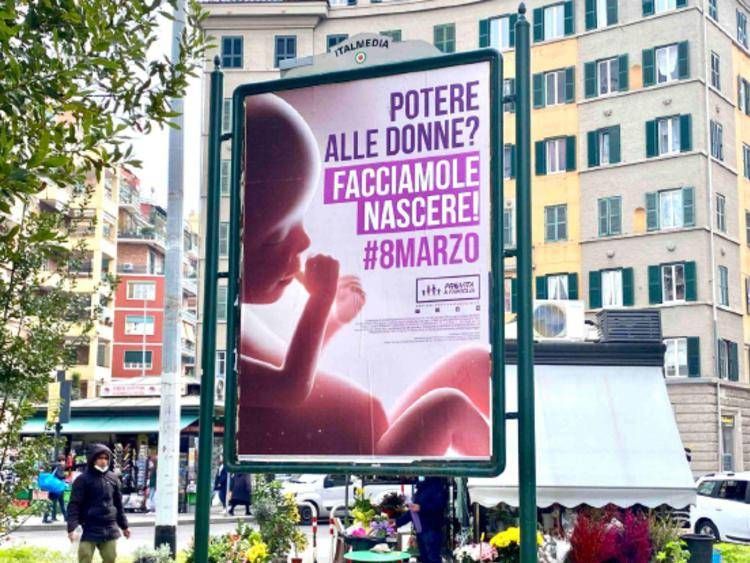 Roma, 5 dicembre 2023. «Con una sentenza grave e scioccante, la sezione II del Tar, ha respinto il nostro ricorso contro la censura di Roma Capitale ai danni dei nostri manifesti del marzo 2022, in occasione della Giornata Internazionale della Donna, che riportavano semplicemente il messaggio "Potere alle Donne. Facciamole nascere! #8Marzo", con l'immagine di una bambina nel grembo materno. Un messaggio oggettivamente innocuo e anzi positivo, per la promozione della natalità e la difesa delle donne fin dal grembo materno. La decisione dei giudici invece avalla la motivazione politica e ideologica dell'amministrazione guidata da Gualtieri, che ha ritenuto assurdamente il messaggio come "lesivo delle libertà individuali e dei diritti civili". Secondo il Tar i nostri manifesti non sarebbero "rispettosi delle libertà e del diritto di autodeterminazione della donna di abortire". Come possono essere lesivi e offensivi l'immagine di una innocente bambina nel grembo, o l'invito a far nascere più donne? E' in atto una vera e propria guerra ideologica nei nostri confronti e la sentenza del Tar è grave e pericolosa perché significa che in Italia non è permesso esprimere nemmeno il più lieve e indiretto dubbio sull'aborto. Il significato più immediato e diretto delle nostre affissioni era infatti quello di favorire e incentivare le nascite e una cultura della natalità, soprattutto del genere femminile, contro il drammatico e oggettivo inverno demografico che sta vivendo l'Italia, ma il Tar evidentemente ritiene che non si può neanche velatamente criticare l'aborto. Non ci faremo fermare da queste prese di posizioni faziose e politicamente orientate, continueremo a difendere la vita nel grembo materno e contro questa decisione faremo ricorso al Consiglio di Stato». Così Jacopo Coghe, portavoce di Pro Vita & Famiglia onlus.
-Ufficio Stampa Pro Vita e Famiglia Onlus
t.: 0694325503
m.: 3929042395
stampa@provitaefamiglia.it
FP Markets enhances its Corporate Social Responsibility...
FP Markets, a global multi-asset broker announces sponsorship deal with ICC associate member Cricket Brasil to support its Youth Development Programme.
SYDNEY, Dec. 11, 2023 /PRNewswire/ -- FP Markets, an Australian forex and CFDs broker, has announced a partnership with Cricket Brasil to support its thriving youth development programme which provides a pathway for children to finish schooling, attend university and build a future around the game. In its initial phase, the sponsorship will focus on supporting 3 specific areas:
Craig Allison, CEO, FP Markets commented "FP Markets recognises that being an industry leader requires more than just being exceptional in the trading industry. It involves actively engaging with communities and contributing in ways that can make a real difference to people's lives. By Supporting Cricket Brasil we know we are making a real difference to the lives of young Brazilians and leaving a long-lasting positive impact on the local community through the glorious game and values set by cricket"
Matt Featherstone, President Cricket Brasil "Partnerships like this make all the difference. The expansion of Cricket Brasil as a direct result of this partnership will provide more opportunities for young Brazilians to play the great game as well as join our University Scheme which educates more Cricket Development officers who in turn increase local engagement and participation."
Sergio Azevedo, Mayor of Poços de Caldas: "We are very privileged in Poços de Caldas to be known as the home of Cricket Brasil. It is a very unique situation in a country synonymous with football that we have more children in the town playing Cricket than Football!"
Fara Gorsi, ICC Development Manager, Americas: "The new partnership formed between FP Markets, (an Australian organization) and Cricket Brasil is a testament to their unequivocal commitment to the game and positively impacting the lives of thousands of young kids. The partnership with FP Markets will aid in the growth and development of the cricket ecosystem. As the natural trailblazers in the region, Cricket Brasil continue to strive for progress and we are very excited and proud to see Cricket Brasil grow from strength to strength in ICC Americas"
FP Markets sponsorship and donation initiatives aim to empower individuals and organizations striving to improve lives through community engagement, education and innovation, diversity and inclusion, ethical business practices and sustainability and hopes these collaborations can impart lasting effects.
FP Markets is committed to making a positive impact on society and the environment through its Corporate Social Responsibility initiatives. The dedication to CSR is rooted in our values, and we strive to make a difference to current and future generations by supporting projects that actually deliver.
Established in 2005, FP Markets is a Multi-Regulated brand providing clients with over 10,000 tradable instruments across key asset classes and offers aggregate pricing across several top-tier liquidity providers. Additionally, FP Markets deliver Consistently Tight Spreads, Lightning Execution, Unmatched 24/7 Multilingual Customer Support, and various Account Types to suit all trading strategies and styles.
Notes to Editors About FP Markets:
Mobile AppMetaTrader 4MetaTrader 5WebTradercTraderIress
For more information on FP Markets' comprehensive range of products and services, visit https://www.fpmarkets.com/.
About Cricket Brasil:
For more information on Cricket Brasil, visit https://cricketbrasil.org/en/ Facebook: https://www.facebook.com/brasilcricket
Instagram: cricketbrasil Twitter: @brasil_cricket
Logo - https://mma.prnewswire.com/media/1574261/4441086/FP_Markets_Logo.jpgPhoto - https://mma.prnewswire.com/media/2297964/Cricket_Brazil_FP_Markets.jpgPhoto - https://mma.prnewswire.com/media/2297965/CSR_Cricket_Brazil.jpg
View original content:https://www.prnewswire.co.uk/news-releases/fp-markets-enhances-its-corporate-social-responsibility-csr-programme-with-sponsorship-of-the-cricket-brasil-youth-development-programme-302011771.html
Noor Riyadh 2023, il più grande festival annuale di luce e...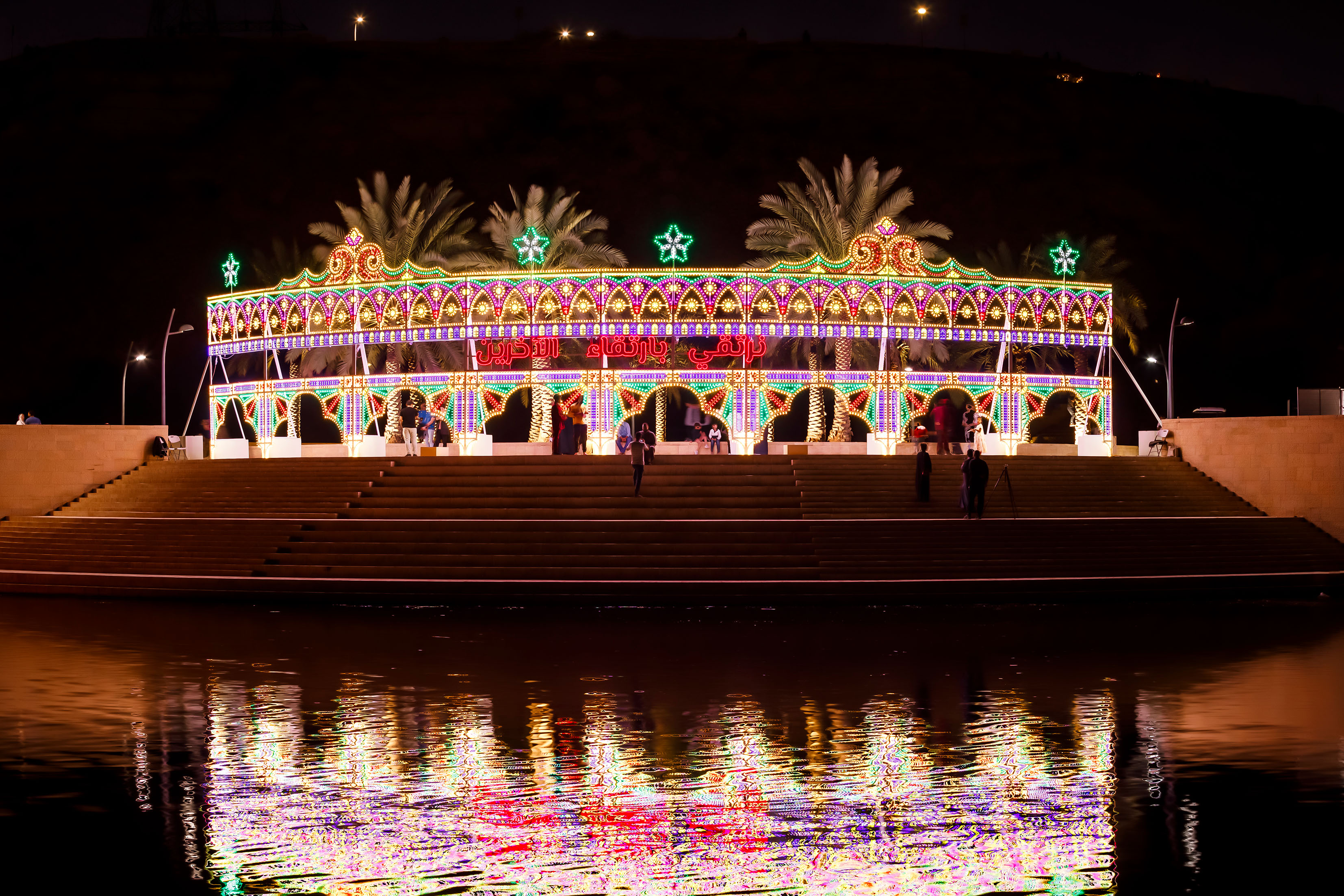 Marinella Senatore, We Rise By Lifting Others, 2023 Photo © Noor Riyadh 2023, a Riyadh Art Program https://www.globenewswire.com/NewsRoom/AttachmentNg/14fe9949-a97b-4238-973f-4f5068e82715/it
RIAD, Arabia Saudita, Dec. 11, 2023 (GLOBE NEWSWIRE) -- Il tema di Noor Riyadh quest'anno, intitolato 'The Bright Side of the Desert Moon', esplora il concetto di luce come elemento in grado di dare forza, conforto e creare connessioni. Le opere d'arte, distribuite in cinque principali aree e altri luoghi della città, trasformano la città in una straordinaria 'galleria a cielo aperto', coinvolgendo pubblici diversi e integrando l'arte nel tessuto urbano.
Il festival presenta opere di artisti di fama internazionale, tra cui Janet Echelman, Diana Thater, SUPERFLEX e molti altri tra qui Marinella Senatore con We Rise By Lifting Others, 2023. Le opere affrontano il confronto tra la città luminosa e l'ambiente desertico circostante, invitando il pubblico a rallentare e a ritrovarsi mentre esplorano le installazioni.
Tra gli artisti sauditi, spiccano commissioni site-specific di 35 artisti affermati ed emergenti. Le opere, come "Look Up and You'll Find Me" di Abdullah Alamoudi a Wadi Namar e "Tree House" di Ayman Yossri Daydban a Wadi Hanifa, utilizzano la luce come metafora per guidare e connettere, o esplorano la vita, la crescita e la trasformazione.
In concomitanza con il festival, la mostra "Refracted Identities, Shared Futures" offre un'esplorazione più intima dei concetti presentati. Curata da Neville Wakefield e Maya Al Athel, la mostra, aperta dal 30 novembre 2023 al 2 marzo 2024, presenta opere di 30 artisti provenienti da tutto il mondo, tra qui Federico Acciardi, affrontando temi come Cosmos, Temporality, e Connectivity.
Artisti come Julian Charrière, Mariko Mori e Random International contribuiscono a un dialogo tra le opere pubbliche del festival e l'ambiente introspettivo della mostra. Presentazioni guidate dagli artisti, come Desert Swarm di DRIFT, aggiungono uno spettacolo spettacolare alla manifestazione.
Noor Riyadh 2023 si impegna attivamente nella comunità locale attraverso oltre 100 attività, 40 conversazioni, e oltre 1.000 visite guidate. Il festival coinvolge anche scuole, università, tirocinanti e famiglie, contribuendo allo sviluppo della creative economy della città.
Con un ricco programma di coinvolgimento della comunità e una straordinaria selezione di opere d'arte, Noor Riyadh 2023 si propone di trasformare la città in una 'galleria a cielo aperto', celebrando la gioia e la meraviglia dell'arte luminosa.
Per ulteriori informazioni su Riyadh Art e Noor Riyadh, contattare Riyadh Art Media Center info@riyadhart.sa e Andrew Johnson Andrew.Johnson@hkstrategies.com
The European Commission granted Marketing Authorisation for...
®
®
1,2
3
®
MILAN, Dec. 11, 2023 /PRNewswire/ -- Bracco Imaging S.p.A., an innovative world leader delivering end-to-end products and solutions through a comprehensive portfolio inclusive of precision diagnostic imaging modalities, announces that on December 7, 2023 the European Commission (EC) has granted the Marketing Authorisation for Vueway® (gadopiclenol) in the European Union (EU). The approval granted by the EC followed positive opinion of the Committee for Medicinal Products for Human Use (CHMP) of the European Medicines Agency (EMA), and the recommendation sent by EMA to the EC.
Vueway® (gadopiclenol) is a solution for intravenous injection approved by the EC for use with contrast-enhanced magnetic resonance imaging (CE-MRI) in adult patients and children aged 2 years and older to improve detection and visualization of pathologies with disruption of the blood-brain-barrier (BBB) and/or abnormal vascularity of the brain, spine, and associated tissues of the central nervous system (CNS) and CE-MRI of several body organs, i.e., the liver, kidney, pancreas, breast, lung, prostate, and musculoskeletal system. In September 2022, gadopiclenol was approved by the Food and Drug Administration (FDA) for its use in MRI of the CNS and the Body in the United States of America (USA) 3, where the product is used in clinical practice at an increasing number of hospital systems.
Vueway® (gadopiclenol) is a new highly stable, macrocyclic gadolinium-based contrast agent (GBCA) with the highest values of longitudinal (R1) relaxivity among all the GBCAs approved for use in the EU and the USA. 4 Thanks to its high relaxivity, large, multicenter, adequate and well controlled clinical studies have shown that Vueway® provides similar diagnostic efficacy at half the dose of gadobutrol, a GBCA routinely used in clinical practice in the EU. 1,2
"The final approval of gadopiclenol by the European Commission marks a significant milestone in the field of diagnostic imaging. Its availability empowers healthcare providers with a powerful tool that can aid in the detection and assessment of a wide range of diseases and conditions," said Christian Herold, Full Professor at the Department of Biomedical Imaging and Image-guided Therapy, Medical University of Vienna, Vienna General Hospital Vienna, Austria. "From oncology to neurology, gastroenterology to musculoskeletal medicine, gadopiclenol has the potential to reshape the landscape of patient care across multiple specialties."
The positive CHMP opinion, the EMA recommendation, and the final EC approval were based on the results from two prospective, large-scale, randomized, double-blind, crossover clinical studies, PICTURE and PROMISE, conducted in more than 500 adult patients undergoing contrast-enhanced MRI and aimed at comparing the safety and efficacy of 0.05 mmol/kg gadopiclenol compared with 0.1 mmol/kg gadobutrol1,2. The PICTURE trial demonstrated comparable diagnostic efficacy at half dose in MRI of the CNS 1, while the PROMISE trial demonstrated the same in MRI of the head and neck, chest, breast, liver, pancreas, pelvis organs, and the musculoskeletal system.2
A reduced dose compared with gadobutrol and other GBCAs implies reduced exposure of patients to gadolinium, and reduced release of the metal in the environment.
"In our experience to date at MD Anderson with gadopiclenol, we have been pleased to be able to reduce our patients gadolinium exposure by half, while still achieving effective contrast enhancement. From today, European colleagues will be able to take advantage of this unique and highly potent solution," said Max Wintermark, Chairman of the Department of Neuroradiology, The University of Texas MD Anderson Cancer Center, Houston, Texas.
"We are thrilled to announce this groundbreaking development, which marks a significant milestone in enhancing patient care. This innovation benefits healthcare providers but also, more importantly, patients who undergo MRI scans and those living with chronic conditions. Vueway will not only lower the rate of inaccurate or inconclusive results of MRI procedures but may also contribute to improve treatment plans tailored to individual patient needs," concluded Fulvio Renoldi Bracco, CEO Bracco Imaging SpA.
About gadolinium-based contrast agents
Gadolinium-based contrast agents (GBCAs) are widely and routinely used to enhance the diagnostic performance of magnetic resonance imaging (MRI) and magnetic resonance angiography (MRA) examinations.5 Gadolinium is a rare earth metal that has unique magnetic properties that make it useful for MRI imaging.
About gadopiclenol
Gadopiclenol, initially invented by Guerbet with subsequent contribution of Bracco intellectual property, is a new macrocyclic gadolinium-based contrast agent (GBCA) with high relaxivity. The efficacy and safety of gadopiclenol have been evaluated in MRI of the central nervous system, head and neck, thorax, abdomen, pelvis, and musculoskeletal system (For US reference, refer to the FDA approved prescribing information).
Details on Phase III clinical trials are available on www.ClinicalTrials.gov:
Full Text View - ClinicalTrials.govText View - ClinicalTrials.gov
About the PICTURE trial1
The PICTURE trial included 256 patients with known or highly suspected CNS lesion(s). All primary and secondary endpoints of the study were achieved. All blinded readers' evaluations indicated the superiority of the combined unenhanced/contrast-enhanced MRI with 0.05 mmol/kg gadopiclenol over unenhanced MRI alone for all lesion visualisation criteria (p<0.0001). For all three blinded readers, non-inferiority of 0.05 mmol/kg gadopiclenol to 0.1 mmol/kg gadobutrol (Gadavist) was demonstrated for all lesion visualisation criteria (p<0.0001). Results also indicated superior percent of contrast enhancement for all readers (p<0.0001), superior contrast-to-noise ratio for two out of three readers (p<0.01), and superior lesion-to-background contrast ratio with gadopiclenol for all readers (p<0.0001). In correlation with the greater contrast enhancement, the diagnostic quality of the images obtained with 0.05 mmol/kg gadopiclenol were in majority preferred over that provided by 0.1 mmol/kg gadobutrol by all three blinded readers (p<0.001).
About the PROMISE trial2
The PROMISE trial included 273 adult patients suspected of having an enhancing abnormality in one of three different body regions (head/neck, breast/thorax/abdomen/pelvis, or musculoskeletal). Off-site blinded readers with expertise in the respective body regions rated border delineation, internal morphology, and visual contrast enhancement. All primary and secondary endpoints of the study were achieved. For all blinded readers, 0.05 mmol/kg gadopiclenol was non-inferior to 0.1 mmol/kg gadobutrol for all visualisation parameters and all readers (P<.001), and superior to unenhanced images (P<.001). Two of three readers yielded higher percentage enhancement for gadopiclenol (P<.001). Lesion-to-background ratio did not differ. For most participants (75%–83%), readers reported no preference between 0.05 mmol/kg gadopiclenol and 0.1 mmol/kg gadobutrol images.
About Bracco ImagingBracco Imaging S.p.A. ("Bracco Imaging"), part of the Bracco Group, is an innovative world leader delivering end-to-end products and solutions through its comprehensive portfolio across diagnostic imaging modalities. Headquartered in Milan, Italy, Bracco Imaging's purpose is to improve people's lives by shaping the future of prevention and precision diagnostic imaging. The Bracco Imaging portfolio includes products and solutions for all key diagnostic imaging modalities: X-ray imaging, magnetic resonance imaging (MRI), Contrast Enhanced Ultrasound (CEUS), and Nuclear Medicine through radioactive tracers and novel PET imaging agents. Bracco Imaging has approximately 3,700 employees and operates in more than 100 markets globally. Bracco Imaging has a well-skilled and innovative Research and Development (R&D) organization with an efficient process-oriented approach and track record in the diagnostic imaging industry. R&D activities are located in four centers based in Italy, Switzerland, the United Kingdom and the United States. Bracco Group global revenues were 1.7 billion Euros in 2020. To learn more about Bracco Imaging, visit www.bracco.com.
THE BRACCO IMAGING AND GUERBET COLLABORATION
Bracco Imaging and Guerbet in December 2021 entered a worldwide collaboration on Gadopiclenol manufacturing and research and development activities. Gadopiclenol will be commercialized independently under separate brands. Both Guerbet and Bracco Imaging each own valuable intellectual property on Gadopiclenol. Furthermore, after an agreed transition period when Guerbet manufactures Gadopiclenol for both Guerbet and Bracco, both companies will manufacture the Gadopiclenol active ingredient and finished product.
The strategic collaboration is expected to accelerate access to Gadopiclenol and deliver innovation, as well as better care to patients and caregivers alike.
Bracco ImagingMicaela ColamasiPR ManagerMicaela.Colamasi@bracco.com+39 348 2314362
1 Loevner LA, Kolumban B, Hutóczki G, et al. Efficacy and Safety of Gadopiclenol for Contrast-Enhanced MRI of the Central Nervous System: The PICTURE Randomized Clinical Trial. Invest Radiol 2023; 58:307-313
2 Kuhl C, Csőszi T, Piskorski W, Miszalski T, Lee JM, Otto PM. Efficacy and Safety of Half-Dose Gadopiclenol versus Full-Dose Gadobutrol for Contrast-enhanced Body MRI. Radiology 2023; 308: e222612
3 Food and Drug Administration. Novel Drug Approvals in 2022. Available at: https://www.fda.gov/drugs/new-drugs-fda-cders-new-molecular-entities-and-new-therapeutic-biological-products/novel-drug-approvals-2022. Accessed December 8, 2023
4 Robic C, Port M, Rousseaux O, et al. Physicochemical and pharmacokinetic profiles of gadopiclenol: a new macrocyclic gadolinium chelate with high T1 relaxivity. Invest Radiol 2019; 54: 475-484
5 FDA. Information on Gadolinium-Based Contrast Agents. https://www.fda.gov/drugs/postmarket-drug-safety-information-patients-and-providers/information-gadolinium-based-contrast-agents. Accessed December 8, 2023
Logo - https://mma.prnewswire.com/media/2157789/Bracco_logo_Logo.jpg
View original content:https://www.prnewswire.co.uk/news-releases/the-european-commission-granted-marketing-authorisation-for-vueway-gadopiclenol-in-the-european-union-302011639.html