LAGO, soluzioni d'arredo "Made in Italy" contemporanee e ricercate, che esaltano l'unicità di ogni contesto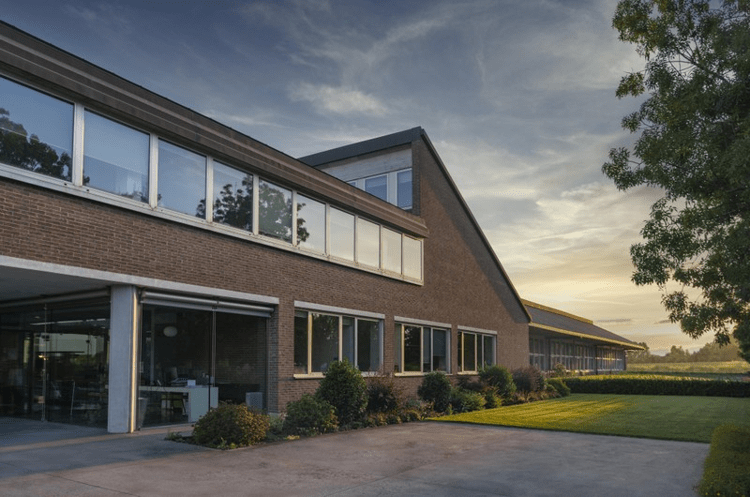 Milano, 30 novembre 2023. Fondata da Giuseppe Lago nel 1976, LAGO è un'azienda italiana che realizza ricercate soluzioni d'arredo, totalmente "Made in Italy". Propone un'ampia selezione di mobili che si distinguono per lo speciale design modulare, concepiti per adattarsi a tutte le zone dell'abitazione, ma anche a contesti destinati alla collettività, quali alberghi e negozi. Vedendo nel design un efficace strumento di trasformazione sociale, l'azienda disegna scenari che hanno l'obiettivo di migliorare la qualità della vita. Una strategia che alimenta cultura ed empatia tra gli spazi interni e le persone che, ogni giorno, li vivono.
L'innovativa visione che anima LAGO Design nasce già dalla fine del XIX secolo, grazie alla tradizione artigianale che ha, da sempre, caratterizzato la storia della famiglia. Arrivata alla quarta generazione, nel 2006, l'azienda si apre al mercato internazionale. Oltre ad offrire il suo design innovativo, ha introdotto una strategia di comunicazione non convenzionale e un marcato orientamento verso il digitale. In questa fase, l'azienda è sotto la guida di Daniele Lago, giovane imprenditore che investe sulla cultura come asset strategico per lo sviluppo.
LAGO, oggi, si avvale di un team di manager competenti e oltre 200 collaboratori. È presente in più di 20 Paesi nel mondo, con una rete che conta oltre 400 negozi selezionati. La fase di espansione dell'azienda è tuttora in corso e in pieno sviluppo.
Molteplici sono i valori su cui si fonda LAGO. Fra questi spicca, in particolare, una visione allargata del design, inteso come potente strumento di trasformazione sociale: una disciplina che non si limita a creare prodotti, ma anche senso. La sostenibilità è un altro pilastro della vision dell'azienda, che si impegna ad utilizzare, in ogni fase produttiva, materiali rispettosi dell'ambiente.
Durante l'iter realizzativo, non a caso, sono impiegate unicamente materie che si distinguono per gli altissimi standard qualitativi. Un'attenzione che si manifesta anche all'interno della LAGO Fabbrica, uno spazio realizzato seguendo i principi della bioarchitettura, dove prendono vita i prodotti dell'azienda.
Dedicati a consumatori, dealer, imprenditori e architetti, gli arredi sono concepiti per ogni area dell'abitazione, dalle camere da letto moderne al soggiorno moderno, ma anche a spazi pubblici e privati, quali negozi, uffici, ristoranti e alberghi. I prodotti LAGO, caratterizzati da linee essenziali e da un design senza tempo, sono concepiti per durare a lungo negli anni.
Ogni soluzione d'arredo proposta è frutto di ricerche e studi accurati, volti a realizzare prodotti durevoli e di alta qualità. Al lavoro delle macchine, infatti, si affianca l'intervento umano, che coniuga l'affidabilità dei processi industriali con la dedizione tipica della cura artigianale.
Gli arredi, modulari e versatili, sono progettati per garantire la massima flessibilità e personalizzazione nella disposizione degli spazi. Al centro di ogni concetto progettuale vi è l'individuo, con l'obiettivo di migliorare la qualità della vita e dell'ambiente lavorativo.
Potendo contare su una community in costante crescita, che oggi include oltre 25 milioni di persone, LAGO si dedica anche al rafforzamento del proprio ecosistema digitale. Nel 2023 è stato lanciato il nuovo sito web, con lo scopo di offrire un'esperienza di navigazione più inclusiva e personalizzata per ogni utente, riducendo al contempo i consumi, i costi e le emissioni di CO2, fino al 40%. Un passo significativo in un percorso costellato di vere e proprie "imprese digitali", come quelle della consulenza d'arredo personalizzata e del configuratore online.
11 Winners Recognised at Zayed Sustainability Prize Awards...
ABU DHABI, UAE, Dec. 1, 2023 /PRNewswire/ -- His Highness Sheikh Mohamed bin Zayed Al Nahyan, President of the UAE, today awarded the winners of the Zayed Sustainability Prize, the UAE's pioneering global award in sustainability and humanitarianism, during a ceremony held at COP28 UAE in Expo City Dubai.
The Ceremony was attended by numerous heads of delegations participating in COP28, ministers, senior government officials, and Prize winners and finalists.
His Highness congratulated the winners, praising their efforts in promoting sustainability and encouraging them to continue their important contributions in this field. His Highness emphasised that the UAE is steadfast in building upon its established legacy in sustainability, a foundation laid by the country's Founding Father, the late Sheikh Zayed bin Sultan Al Nahyan. In this regard, His Highness highlighted the significant role of the Zayed Sustainability Prize in advancing sustainable development, serving humanity, and empowering innovators, entrepreneurs, and youth to actively contribute towards making a positive difference for our planet.
The Prize honours the legacy of UAE's founding father Sheikh Zayed bin Sultan Al Nahyan, by rewarding small and medium enterprises, nonprofit organisations, and high schools that are addressing health, food, energy, water and climate-related challenges. For over 15 years, through its 106 previous winners, the Prize has transformed the lives of 384 million people worldwide.
The Prize's eleven winners for the current cycle were elected in September by a distinguished panel of Jury members, who rigorously evaluated each submission for its contribution and commitment to delivering impactful, innovative, and inspiring solutions across the six categories of Health, Food, Energy, Water, Climate Action and Global High Schools.
To strengthen its commitment to promoting sustainable and humanitarian development, the Zayed Sustainability Prize will be increasing its endowment, from US $3.6 million to US $5.9 million, effective immediately.
His Excellency Dr. Sultan Ahmed Al Jaber, UAE Minister of Industry and Advanced Technology, Director General of the Zayed Sustainability Prize, and COP28 President, said: "Today, the UAE reaffirms its dedication to combat climate change and empower vulnerable communities as we award US $1 million to each of our distinguished winners in Health, Food, Water, Energy and Climate Action, and US $150,000 to each Global High Schools winner. This substantial funding will help scale their innovative solutions and deliver transformational progress around the world, especially across the Global South."
"As the Zayed Sustainability Prize's 15th anniversary draws to a close, we reflect on the UAE's mission to drive inclusive sustainable development and climate action. The Prize not only honours Sheikh Zayed's legacy of social good but extends the reach of his vision on a global scale."
With a larger fund, the Prize can broaden its support for innovative solutions that not only positively impact the environment but also improve the well-being and economic development of the world's most climate-vulnerable communities.
In the new Climate Action category, Kelp Blue, a Namibian SME, won the Prize for its ambitious efforts to cultivate large-scale kelp forests in deep waters, contributing to the restoration of ocean biodiversity while capturing 100,000 tonnes of CO2 from the atmosphere annually. Additionally, their operations have generated job opportunities in coastal communities.
In the Health category, Indonesia's doctorSHARE was awarded the Prize for its pioneering work in bringing healthcare access to hard-to-reach areas, notably with barge-mounted floating hospitals. Their impact is substantial, having treated over 160,000 patients.
In the Food category, Gaza Urban & Peri-urban Agricultural Platform (GUPAP) from Palestine, won for its contributions to supporting a more resilient agricultural sector in Gaza. The NPO facilitates access to locally produced food, providing job security to 200 women agripreneurs and benefitting more than 7,000 people.
In the Energy category, Ignite Power, an SME from Rwanda, was awarded the Prize for its transformative efforts to provide affordable electricity to last-mile communities across Sub-Saharan Africa. Their pay-as-you-go solar solutions provided electricity to 2.5 million people and prevented 600,000 tonnes of CO2 emissions. Beyond access to clean energy, Ignite Power has introduced solar powered irrigation solutions and generated 3,500 local jobs.
In the Water category, Eau et Vie, an NPO from France, won for its contributions to ensuring access to clean water in impoverished areas by installing taps in urban homes. They have increased water access for 52,000 people in 27 communities across 10 cities. Furthermore, they raised awareness of hygienic practices for 66,000 individuals and reduced the cost of water by 75%.
The Chair of the Jury and former President of the Republic of Iceland, Ólafur Ragnar Grímsson, said: "This year's winners have demonstrated a remarkable wave of ingenuity in their solutions to address urgent global challenges. We have confidence that these winners will catalyse substantial and scalable change in communities worldwide, propelling us towards vital climate action objectives and forging a path to a sustainable future for all."
The Zayed Sustainability Prize also engages young people through its Global High Schools category and encourages youth to take an active role in supporting their communities and becoming future sustainability leaders. The Prize's 47 Global High Schools winners have impacted the lives of over 55,186 students and 453,887 people in their wider communities.
The recipients of the Global High Schools awards are Colegio De Alto Rendimiento De La Libertad (Peru), representing The Americas; Gwani Ibrahim Dan Hajja Academy (Nigeria), representing Sub-Saharan Africa; International School (Morocco), representing the Middle East & North Africa; Northfleet Technology College (United Kingdom), representing Europe & Central Asia; KORT Education Complex (Pakistan), representing South Asia; and finally, Beijing High School No. 35 (China), representing East Asia & Pacific.
BoilerplateThe Zayed Sustainability Prize is a tribute to the legacy of the late founding father of the UAE, Sheikh Zayed bin Sultan Al Nahyan. The Prize aims to drive sustainable development and humanitarian action by recognising and rewarding organisations and high schools that are delivering innovative sustainable solutions across the categories of Health, Food, Energy, Water, Climate Action and Global High Schools.
For over 15 years, through its 106 winners, the Prize has positively impacted the lives of 384 million people worldwide.Photo - https://mma.prnewswire.com/media/2291040/Award_Ceremony.jpg
View original content:https://www.prnewswire.co.uk/news-releases/11-winners-recognised-at-zayed-sustainability-prize-awards-ceremony-held-during-cop28-uae-302003757.html
UAE President and King of Malaysia witness Major Step...
DUBAI, UAE, Dec. 1, 2023 /PRNewswire/ -- In the presence of UAE President, His Highness Sheikh Mohamed bin Zayed Al Nahyan and His Majesty, Al-Sultan Abdullah Sultan Ahmad Shah, King of Malaysia, Abu Dhabi Future Energy Company PJSC – Masdar, the UAE's clean energy powerhouse, has agreed an implementation roadmap to advance the development of 10GW of clean energy projects in Malaysia.
The implementation roadmap, signed with the Malaysian Investment Development Authority (MIDA) to develop up to 10GW of renewable energy projects, including ground mounted, rooftop and floating solar power plants, onshore wind farms and battery energy storage systems, follows the signing of a memorandum of understanding in October.
The agreement was exchanged between Mohamed Jameel Al Ramahi, Chief Executive Officer of Masdar, and Datuk Wira Arham Abdul Rahman, Chief Executive Officer of MIDA - paving the way for five additional agreements to develop new solar and wind energy projects in Malaysia.
Together, these five deals will unlock up to 8GW of clean energy across the Southeast Asian nation:
These agreements, signed at COP28, demonstrate Masdar's ongoing commitment to Malaysia and to supporting the country's ambitious target of 70 percent renewable energy installed capacity and net-zero emissions by 2050.
HE Dr Sultan Al Jaber, UAE Minister of Industry and Advanced Technology, Chairman of Masdar and COP28 President, said: "As we begin COP28, Masdar is spearheading the UAE's endeavors to help achieve a just and inclusive energy transition for countries around the world. The signing of this implementation roadmap represents an important progression in the partnership between the UAE and Malaysia in the development of renewable energy projects."
Datuk Wira Arham Abdul Rahman, CEO of MIDA commented: "Our strategic collaboration with Masdar marks a significant stride towards the realization of Malaysia's sustainable energy ambitions. It reflects our dedication to steering positive change and embracing the transition towards a more environmentally conscious and sustainable future. In close partnership with Masdar and key Malaysian companies committed to advancing Renewable Energy, MIDA has been actively fostering innovation and collaborative solutions to curtail carbon emissions. This aligns seamlessly with the Malaysian Government's resolute commitment to achieving the Sustainable Development Goals 2030 and embracing the Net Zero 2050 vision.
"Our efforts extend beyond the present, acknowledging the escalating significance of renewable energy sources in Malaysia. This Implementation Roadmap articulates MIDA's proactive initiatives and facilitation for our MOU partner, MASDAR, in delineating the targeted 10GW projects for Malaysia's sustainable energy landscape."
Mohamed Jameel Al Ramahi, Chief Executive Officer of Masdar, added: "Strategic partnerships have been at the core of Masdar's growth and development as a clean energy pioneer, deploying clean energy projects at scale at home and all around. These latest partnerships with Malaysia are a testament to this proud legacy as a pioneer and partnership builder. Masdar looks forward to continuing to strengthen our partnership with Malaysia as we help it to unlock its clean energy potential and drive forward its energy transition."
Southeast Asia is a key investment destination for Masdar. In addition to its projects in Malaysia, the company has developed the region's largest floating solar facility in Indonesia - the 145MW Cirata Floating Solar PV plant – which will generate enough electricity to power 50,000 homes. In February 2023, Masdar entered the geothermal energy sector through a strategic investment in Indonesia's Pertamina Geothermal Energy.
Established in 2006, Masdar has developed and partnered projects in over 40 countries with a total combined electricity generation capacity of more than 20GW. It has invested, or committed to invest, in worldwide projects with a combined value of more than US$30 billion with ambitious growth plans to reach 100GW and 1 million tonnes of green hydrogen by 2030.
About Masdar
Abu Dhabi Future Energy Company (Masdar) is the UAE's clean energy champion and one of the fastest growing companies in the world, advancing the development and deployment of renewable energy and green hydrogen technologies to address global sustainability challenges. Established in 2006, Masdar has developed projects in over 40 countries, helping them to achieve their clean energy objectives and advance sustainable development. Masdar is jointly owned by Abu Dhabi National Oil Company (ADNOC), Mubadala Investment Company (Mubadala), and Abu Dhabi National Energy Company (TAQA), and under this ownership the company is targeting a renewable energy portfolio capacity of at least 100 gigawatts (GW) by 2030 and an annual green hydrogen production capacity of up to 1 million tonnes by the same year.
For more information please visit: http://www.masdar.ae and connect: facebook.com/masdar.ae and twitter.com/masdar
Photo - https://mma.prnewswire.com/media/2290914/Masdar.jpgPhoto - https://mma.prnewswire.com/media/2290915/Masdar_2.jpgPhoto - https://mma.prnewswire.com/media/2290913/Masdar_3.jpgLogo - https://mma.prnewswire.com/media/1973446/4434705/Masdar_Logo.jpg
View original content:https://www.prnewswire.co.uk/news-releases/uae-president-and-king-of-malaysia-witness-major-step-forward-in-development-of-10gw-clean-energy-projects-by-masdar-and-mida-302003642.html
His Highness Sheikh Mohamed Bin Zayed Al Nahyan and His...
Note to Editors: The following press release was distributed on November 30, 2023 at 23:30 on the COP28 UAE website (Media Hub tab).
DUBAI, United Arab Emirates, Dec. 1, 2023 /PRNewswire/ -- For the first time at the United Nations Framework Convention on Climate Change's (UNFCCC) Conference of the Parties (COP), the COP28 Presidency of the United Arab Emirates has launched the inaugural COP28 Business and Philanthropy Climate Forum, convening more than 1,000 CEOs and philanthropists from over 80 countries. The Forum is being held alongside the World Climate Action Summit.
The Forum launched on November 30 with a high-level reception, which was hosted by the COP28 Presidency and the Sustainable Markets Initiative, in the presence of His Highness Sheikh Mohamed bin Zayed Al Nahyan, President of the UAE, and His Majesty King Charles III.
The Forum represents a paradigm shift in the COP process. With its strengths in low-carbon solutions and innovation, delivery and global networks, the private sector has – and continues – to invest trillions of dollars into the transition. With the objective of moving beyond commitments, the COP28 Business and Philanthropy Climate Forum will showcase global industry-by-industry delivery together with opportunities to accelerate, replicate, and scale, particularly in the Global South.
Private sector actors will join heads of state and government to focus on showcasing private sector progress and joint delivery.
H.E. Dr. Sultan Al Jabar, COP28 President, said "For the first time at a UNFCCC COP, and in line with the vision of the UAE, the global private sector has a seat at the table on the first day of COP28. No single party has all the solutions, and COP28 must bridge the trust gap between North and South, East, and West, and build a platform for action through partnership. This is what the Business and Philanthropy Climate Forum represents."
Badr Jafar, Chair of the Forum and COP28 Special Representative for Business and Philanthropy, said "There is no time to waste, and no need to wait. The Business and Philanthropy Climate Forum showcases over 20 major actions that CEOs and philanthropists can take now demonstrating accessible ways for private sector leaders to move beyond pledges and declarations and into action and implementation in ways that are suited to their capabilities and competencies."
Jennifer Jordan-Saifi, CEO of the Sustainable Markets Initiative, said "Building on the vision of our founder, King Charles III, and the momentum of the Sustainable Markets Initiative's CEO summits at COP26 and COP27, the COP28 Business and Philanthropy Climate Forum's purpose statement amplifies calls from the private sector to be at the table for all future UNFCCC COPs. It is time for a whole new model—one focused on real-world delivery and accelerated results."
The Sustainable Markets Initiative is the Strategic Partner for the inaugural Forum. Other Forum delivery partners include the International Finance Corporation (IFC), the Organisation for Economic Co-operation and Development (OECD), World Economic Forum (WEF), Asian Development Bank (ADB), Africa Finance Corporation, Bill & Melinda Gates Foundation, Inter-American Development Bank Group (IDB Invest), World Business Council for Sustainable Development (WBCSD), and XPRIZE.
Other organizations participating in the November 30 reception and also at the COP28 Business and Philanthropy Climate Forum on December 1 and 2 include: UNFCCC, Food and Agriculture Organisation, International Telecommunication Union, World Health Organisation, International Civil Aviation Organisation, UN Office of Outer Space Affairs, Asian Infrastructure Investment Bank, Caribbean Development Bank, African Development Bank, Islamic Development Bank, International Monetary Fund, and World Trade Organisation.
The Business and Philanthropy Climate Forum's Purpose Statement (Full Statement here):
The UN Council for Trade and Development estimated that $4 trillion is required annually to meet climate and biodiversity targets. To deliver, the COP28 Business and Philanthropy Climate Forum commits to:
To learn more about the COP28 Business and Philanthropy Forum programming and events, please visit the www.bpcforum.org
Photographs will be available via the UNFCCC Flickr page: https://www.flickr.com/photos/unfccc
About Business & Philanthropy Forum
Under the chairpersonship of the COP28 Special Representative for Business and Philanthropy, Badr Jafar, the first of its kind Business & Philanthropy Climate Forum (BPCF), runs alongside the COP28 World Climate Action Summit with Heads of State and Government from 1-2 December 2023 in the Blue and Green Zones.
Read more: www.bpcforum.org
Notes to Editors COP28 UAE:
Read more: www.cop28.com
About the Sustainable Markets Initiative
Founded by His Majesty King Charles III in 2020, as Prince of Wales, the Sustainable Markets Initiative has become the world's 'go-to' private sector organisation on transition.  Launched in 2021, the Terra Carta serves as the Sustainable Markets Initiative's mandate with a focus on accelerating positive results for Nature, People and Planet through real economy action.  Read more: www.sustainable-markets.org
Photo - https://mma.prnewswire.com/media/2290681/BPCF_Royal_Reception_at_COP28.jpg
View original content:https://www.prnewswire.co.uk/news-releases/his-highness-sheikh-mohamed-bin-zayed-al-nahyan-and-his-majesty-king-charles-iii-open-inaugural-business--philanthropy-climate-forum-302003606.html