Condizionamento industriale, il gruppo HiRef supera i 100 milioni di euro: per l'azienda capogruppo +48,3% sul 2022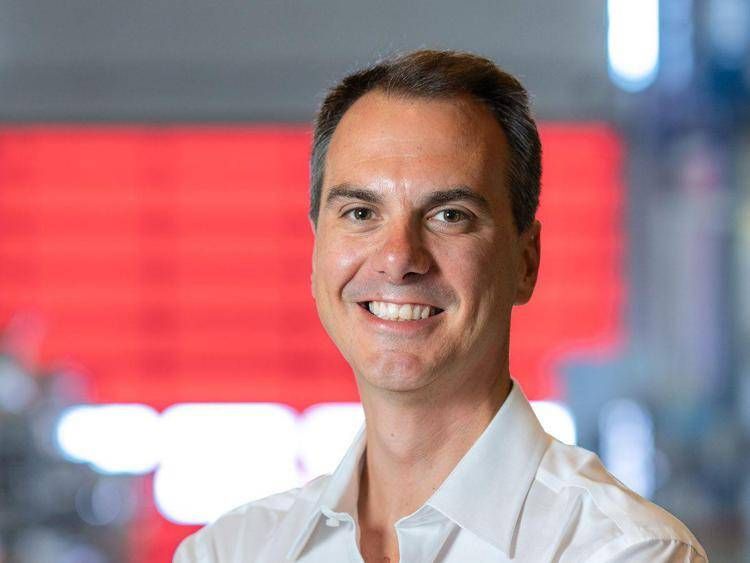 Padova, 23 novembre 2023. Una crescita che sfiora il 50% per HiRef con un fatturato di gruppo, compresi i sei spin-off, che supera i 79 milioni di euro, con una previsione di chiusura per fine anno che si attesta su 105 milioni di euro, +22% rispetto al 2022. Sono ottimi i risultati di bilancio dei primi nove mesi del 2023 per l'azienda che ha sede a Tribano, in provincia di Padova, e rappresenta una delle realtà più innovative nel settore del condizionamento industriale.
«La nostra filosofia aziendale, caratterizzata da una grande attenzione all'innovazione e alla sostenibilità dei nostri prodotti, premia l'azienda con risultati gratificanti che testimoniano il lavoro prezioso e competente dei nostri colleghi – spiega Alberto Salmistraro, amministratore delegato di HiRef –. Abbiamo saputo superare periodi complicati da dinamiche di shortage, caratterizzati da una costante mancanza di materiali da un lato e l'aumento dei costi delle materie prime dall'altro. Lo abbiamo fatto dimostrando, ancora una volta, la nostra spiccata capacità di essere flessibili e pronti ad adattarci alle mutevoli esigenze di mercato. Solo in questo modo e grazie al costante e competente impegno di tutti, siamo riusciti a superare un momento storico molto difficile per le imprese, non solo evitando perdite, ma facendo segnare una forte crescita. Un incremento spinto soprattutto dalla capacità che abbiamo avuto di internazionalizzare, entrando in nuovi mercati o rafforzando la nostra presenza là dove già eravamo presenti. Penso, ad esempio, al Sudafrica e all'America latina».
I dati del bilancio
La società capogruppo HiRef ha fatto segnare un fatturato di 49,7 milioni di euro per i primi nove mesi del 2023, +48,3% rispetto allo stesso periodo del 2022. Ma la crescita riguarda tutto il gruppo, compresi i sei spin-off che ne sono parte integrante: Eneren si attesta a 4,6 milioni di euro (+42,6%), stesso risultato per Tecnorefrigeration (4,6 milioni di euro, +123,7%). It.Met, invece, ha un fatturato di 5,8 milioni di euro (+11%), Ecat di 5,2 milioni di euro (+22,8%), HiRef Engineering tocca il milione di euro (+29%), mentre HiDew supera gli 8 milioni di euro, risultato in linea con quello dello scorso anno.
Un gruppo giovane
HiRef, azienda nata nel 2001, propone impianti di condizionamento di precisione per infrastrutture tecnologiche, per il condizionamento dei processi industriali e per il settore terziario, offrendo soluzioni efficaci e all'avanguardia in grado di favorire la sostenibilità economica e ambientale. L'azienda si rivolge al mercato italiano e a quello internazionale, attraverso una rete di vendita composta da agenzie, distributori e filiali commerciali oltre che un forte network di dealer presenti in Europa, America Latina e Africa. Il gruppo conta in totale 380 dipendenti. Viene posta particolare attenzione allo sviluppo dei talenti e delle competenze, collaborando con numerose università per condurre ricerche e tesi di laurea. Sei laureati su dieci scelgono di rimanere, creando così un gruppo giovane e dinamico, la cui età media è di 38 anni. Informazioni su: https://hiref.it.
Red Ginseng's Potential as a Natural Treatment for...
SEOUL, South Korea, Nov. 30, 2023 /PRNewswire/ -- In a noteworthy revelation at the Korean Society of Ginseng conference held in Seoul last October, red ginseng has gained attention for significantly improving dependency caused by drug addiction. Prof. Oh Sei-kwan from Ewha Womans University College of Medicine found that the consumption of red ginseng reduces both physical and psychological dependency induced by drug addiction and greatly improves withdrawal symptoms. With the global issue of drug addiction becoming increasingly serious, this research result garners even more anticipation.
According to the "World Drug Report 2023," the number of drug users worldwide increased by 23.3% from ten years ago, reaching 296 million in 2021. Despite being a medical analgesic, Fentanyl, commonly referred to as "zombie drug," has now infiltrated even among adolescents, which is a worrisome development. In the absence of a clear cure for the escalating harms of drug addiction, the study on the effects of red ginseng in improving drug dependency is noteworthy.
Prof. Oh's research team, through experiments on mice, confirmed that the experiment group consuming red ginseng showed a 50% reduction in leap behaviors indicating physical dependency compared to the control group during morphine administration. In the conditioned place preference test for evaluating psychological dependency, the red ginseng group scored about three times lower than the control group, significantly reducing psychological dependency caused by drug addiction.
In addition, the study revealed a link between red ginseng and detoxification in the liver. Glutathione in the liver, involved in detoxification, showed recovery in the red ginseng group, which had decreased due to morphine addiction, indicating an approximately 90% effectiveness compared to the control group.
The impact of red ginseng on improving liver function has been consistently studied. In October, at the academic conference of the Korean Society of Food Science and Nutrition held in Busan, significant research results on the improvement of non-alcoholic fatty liver disease by red ginseng were presented. Human trials with 94 patients confirmed that the consumption of red ginseng regulated gut microbiota, increasing beneficial bacteria and reducing harmful bacteria, thereby improving damaged livers.
This study scientifically proves the usefulness of red ginseng in treating drug addiction and confirms its potential as a natural treatment for substance dependency, marking an important milestone.
Photo - https://mma.prnewswire.com/media/2285307/Red_Ginseng_s_Potential_a_Natural_Treatment_Improving_Withdrawal_Symptoms_Dependency.jpg
View original content:https://www.prnewswire.co.uk/news-releases/red-ginsengs-potential-as-a-natural-treatment-for-improving-withdrawal-symptoms-and-dependency-due-to-drug-addiction-proven-scientifically-302000410.html
CABIO unveils NeoHMOs™ series at FIE 2023, targeting...
FRANKFURT, Germany, Nov. 30, 2023 /PRNewswire/ -- Fi Europe & Hi 2023 (FIE 2023), the annual European trade show for natural and healthy food and beverage ingredients, is being held in Frankfurtbetween November 28 and 30, 2023. Over the past 26 years, cumulative visitor count of the prestigious Fi Europe has surpassed 500,000 person/times. As a trusted provider of premium functional ingredients and innovative solutions catering to global customers, CABIO has always participated actively in this industry event to share our cutting-edge research and innovation achievements with worldwide consumers and industry peers.
This year, CABIO unveiled an exciting new product range, NeoHMOs™, at the FIE 2023. Our team's successful development and production of various physiologically active human milk oligosaccharides (HMOs) caters to the ever-increasing consumer demand for natural and high-quality products. By employing synthetic biology technology, we have implemented a rational design and control process for HMOs, effectively reducing greenhouse gas emissions and energy consumption during production, and ensuring an eco-friendly manufacturing process. Moving forward, CABIO will remain committed to the research and production of HMOs, aiming to diversify their applications in the end market and provide a wider range of healthy choices for individuals across different age groups, including infants and adults.
As a core supplier in the global infant formula supply chain, CABIO is committed to upholding its heartwarming corporate philosophy that "behind every can of formula lies a baby", a value that has been cherished from the very beginning of our journey. We consistently maintain world-class standards in food safety and supply chain management, enabling us to provide high-quality functional nutritional products and diversified solutions to our customers in China and beyond.
At the FIE 2023, CABIO unveiled a wide range of products -- arachidonic acid (ARA), docosahexaenoic acid (DHA), sialic acid (SA), β-Carotene, etc. as well as the NeoHMOs™ family, including 2'-Fucosyllactose (2'-FL), 3-Fucosyllactose (3'-FL), lacto-N-tetraose (LNT), lacto-N-neo-tetraose (LNnT), 3'-sialic lactose (3'-SL), and 6'-sialic lactose (6'-SL).
With an unwavering commitment to the brand philosophy that "biotechnology nourishes life", CABIO strives to deliver premium products and innovative solutions to customers in the fields of human nutrition, animal nutrition, cosmetics, and personal care. Our vision is to become a global leader in biotechnology, empowering and enriching lives through nutrition and health.
About Us
Established in September 2004, CABIO Biotech (Wuhan) Co., Ltd. ("CABIO" for short) (SSES: 688089) is a high-tech company founded on biotechnology.
Since initial public offering, CABIO has actively embraced the field of synthetic biology, having established dedicated laboratories and initiated an array of forward-thinking and market-driven research projects. With our synthetic biology platform as the foundation, we have proactively expanded our product portfolio and industry presence, driving the development of new products and fostering the growth of our business. Our commitment lies in leveraging biotechnology to empower life nutrition and health.
www.cabio.com
Photo - https://mma.prnewswire.com/media/2289167/CABIO_Team_at_FiE.jpg
View original content to download multimedia:https://www.prnewswire.co.uk/news-releases/cabio-unveils-neohmos-series-at-fie-2023-targeting-growing-global-demand-for-infant-formula-302001443.html
Deloitte India partners with Ramco Systems to redefine the...
Comprehensive global payroll services powered by robust technology to elevate organisational productivity and efficiency
CHENNAI, India, Nov. 30, 2023 /PRNewswire/ -- Deloitte Touche Tohmatsu India LLP, has entered a strategic partnership with Ramco Systems Limited, a leading global payroll technology provider. This partnership leverages Ramco's innovative payroll platform in conjunction with Deloitte's expert advisory and managed services. Together, they are committed to delivering an all-encompassing payroll solution that ensures operation services, compliance, seamless user experience, and comprehensive coverage spanning 150+ countries, all accessible through a single, unified payroll platform.
Highlights of the Partnership:
This partnership presents organisations with the chance to harness a full spectrum of services i.e., risk reduction through seamless integration, faster delivery, performance optimisation, and improved visibility. It further empowers businesses to achieve ongoing, self-sustained governance, driving efficiency, scalability, and innovation in the digital landscape.
"The ever-evolving tax landscape demands swift and adaptable digital infrastructure to enable organisations to address business needs and remain compliant," said Gokul Chaudhri, President, Tax, Deloitte Touche Tohmatsu India LLP. "Our strategic partnership with Ramco signifies our commitment to empower businesses with a powerful blend of technology and implementation, ensuring unwavering quality and excellence, regardless of our valued clients' geographical location or the scale of their operations."
Speaking on the partnership, Tapati Ghose, Partner, Deloitte Touche Tohmatsu India LLP, said, "Through this partnership, our collective objective is to offer a comprehensive spectrum of end-to-end payroll services that cater to the employer requirements Leveraging cutting-edge technological innovations such as Artificial Intelligence and Machine Learning (AI-ML), chatbot integration, seamless tech-enabled communications, and central hubs, the alliance has meticulously engineered a robust and infinitely scalable platform that is primed to empower businesses on a global scale. This marks a significant milestone in our ongoing journey towards forging a transformative impact within the realm of business services."
Rohit Mathur, SVP & SBU Head, HR and Payroll, Ramco Systems, said, "Our decade-old partnership with Deloitte exemplifies our commitment to delivering exceptional value to our customers. Right from being our payroll compliance partner offering us technical advice on country-specific regulatory requirements impacting payroll and statutory compliances, our association with Deloitte has come a long way, and we are now leveraging their expertise across multiple facets. With Deloitte's strong expertise in delivering services and Ramco's robust payroll platform, through this partnership, we are all set to empower global businesses and help them embark on a complete payroll transformation. I'm confident that this partnership along with our investments in high-end technologies like low-code framework, lightning-fast in-memory payroll, and AI-powered validations & analytics will prove to be the game-changers."
Subbaraman Ramaswamy, Chief Customer Success Officer (Global Enterprise Business), Ramco Systems, said, "Our strategic partnership with Deloitte represents a significant milestone for both organizations as we join forces to help solve global payroll challenges for our customers. Together, we look forward to revolutionizing the global payroll landscape and providing unmatched value to businesses. I am excited that this association will drive mutual growth and create new opportunities."
Hear Gokul Chaudhri and Rohit Mathur unveil the exciting highlights of this strategic partnership. Watch video HERE
About Deloitte:
This press release has been issued by Deloitte Touche Tohmatsu India LLP. Deloitte refers to one or more of Deloitte Touche Tohmatsu Limited, a UK private company limited by guarantee ("DTTL"), its network of member firms, and their related entities. DTTL and each of its member firms are legally separate and independent entities. DTTL (also referred to as "Deloitte Global") does not provide services to clients. Please see www.deloitte.com/about for a more detailed description of DTTL and its member firms.
About Ramco Systems:
Ramco Systems is a world-class enterprise software product/ platform provider disrupting the market with its multi-tenant cloud and mobile-based enterprise software, successfully driving innovation for over 25 years. Over the years, Ramco has maintained a consistent track record of serving 1000+ customers globally with 2million+ users, and delivering tangible business value in Global Payroll, Aviation Aerospace & Defense, and ERP. Ramco's key differentiator is its innovative approach to develop products through its revolutionary enterprise application assembly and delivery platform. On the innovation front Ramco is leveraging cutting edge technologies around Artificial Intelligence, Machine Learning, RPA and Blockchain, amongst the others, to help organizations embrace digital transformation.
For more information, please visit https://www.ramco.com/products/payroll
Follow Ramco on Twitter @RamcoSystems / @RamcoPayroll and stay tuned to https://www.ramco.com/blog
Photo: https://mma.prnewswire.com/media/2288330/Deloitte_Ramco_Handshake.jpgLogo: https://mma.prnewswire.com/media/1923662/Ramco_Logo.jpg
View original content:https://www.prnewswire.co.uk/news-releases/deloitte-india-partners-with-ramco-systems-to-redefine-the-landscape-of-payroll-transformation-302001610.html